EMCIS 2017 - 14th European Mediterranean & Middle Eastern Conference on Information Systems Coimbra, Portugal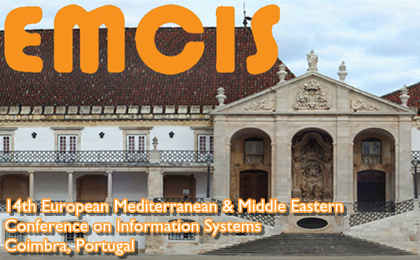 Coimbra,
07 & 08 September
European, Mediterranean and Middle Eastern Conference on Information Systems (EMCIS) is an annual research event addressing the IS discipline with regional as well as global perspective.
EMCIS has successfully helped bringing together researchers from around the world in a friendly atmosphere conducted to free exchange of innovative ideas.
EMCIS was founded in 2004 by Brunel University research Group ISEing and it is an annual event. This year is organised by University of Coimbra and University of Lisbon. A number of respected collaborations were made with different local universities across the destinations chosen each year and EMCIS still proves to attract many further partnerships.