IoT and Pizza Workshop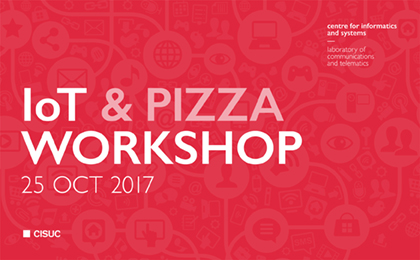 25th October 2017
CISUC's LCT research group will have its next workshop on 25 of October (13h00), under the name "IoT and Pizza Workshop". As the name refers, the main topic to be addressed will be the Internet of Things, which will be complemented with a free pizza lunch.

Do not miss the opportunity to see what is happening at LCT lab and join us in our workshop.
 
Admission is free to all but with a limited number of places. Please register for the event at https://goo.gl/forms/i3NXtVYEDcmZ06Cm2 until 23 of October.